Conference Information
Date: 1-5, December, 2019
Venue: Kobe Convention Center
Co-organized by:
The Japanese Society for Food Factors (JSoFF)

Official Language: English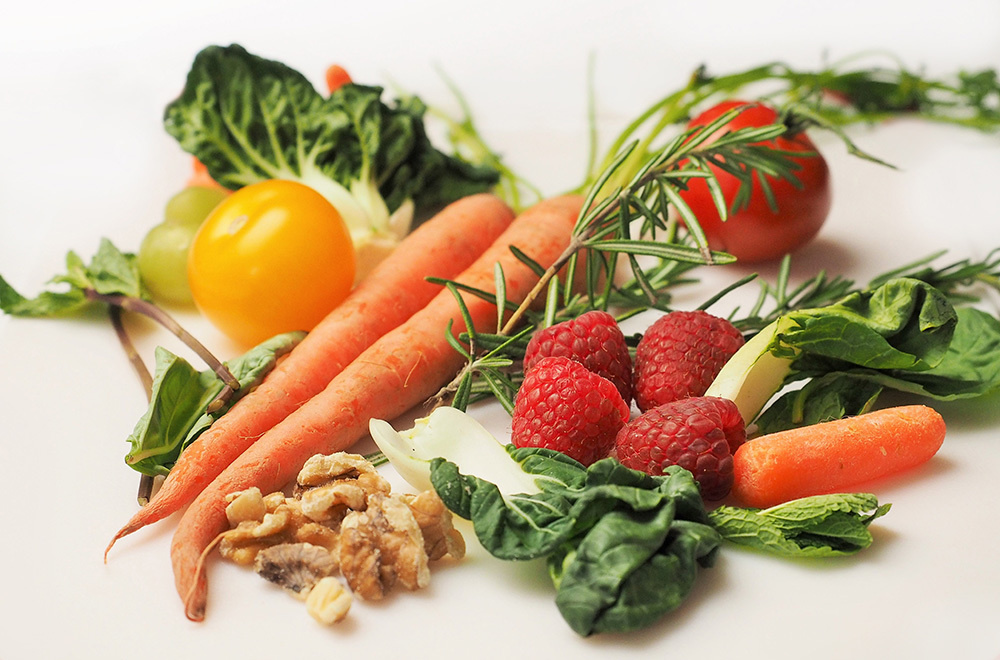 Organizing Committee
ICoFF/ISNFF President
Hitoshi Ashida (Kobe Univ.)
ISNFF Local Conference President
Kenji Sato (Kyoto Univ.)
ICoFF/ISNFF Vice Presidents
Akira Murakami (Univ. of Hyogo)
Taiichiro Seki (Nihon Univ.)
ICoFF/ISNFF Secretary General
Yoshimasa Nakamura (Okayama Univ.)
Fund Raising Committee
Yuji Naito (Kyoto Pref. Univ. Med.)
Other Core Members
Mitsugu Akagawa (Osaka Pref. Univ.)
Yoji Kato (Univ. of Hyogo)
Yoshichika Kawai (Tokushima Univ.)
Hitomi Kumagai (Nihon Univ.)
Yasujiro Morimitsu (Ochanomizu Univ.)
Kaeko Murota (Shimane Univ.)
Yuji Naito (Kyoto Pref. Univ. Med.)
Naomi Osakabe (Shibaura Inst. Tech.)
Hiroyuki Sakakibara (Miyazaki Univ.)
Kazutoshi Sayama (Shizuoka Univ.)
Tatsuya Sugawara (Kyoto Univ.)
Hirofumi Tachibana (Kyushu Univ.)
Shinya Toyokuni (Nagoya Univ.)
Mariko Uehara (Tokyo Univ. of Agric.)
Ryoichi Yamaji (Osaka Pref. Univ.)
Norio Yamamoto (House Wellness Foods Co.)
Hiroshi Yoshida (Jikei Univ. Sch. Med.)
Oversea Advisory Board Members
Cristina Andres-Lacueva (Univ. Barcelona, Spain)
Sue-Joan Chang (National Cheng Kung Univ., Taiwan)
Kevin D. Croft (Univ. Western Australia, Australia)
Cesar G. Fraga (Univ. California, USA, Univ. of Buenos Aires, Argentine)
Chi-Tang Ho (Rutgers Univ., USA)
Lucy Sun Hwang (National Taiwan Univ., Taiwan)
Pingfan Rao (Zhejiang Gongshang Univ., China)
Fereidoon Shahidi (Memorial Univ. Newfoundland, Canada)
Young-JoonSurh (Seoul National Univ., Korea)
Francisco Tomas-Barberan (CEBAS-CSICMurcia, Spain)
Chin-Kun Wang (Chung Shan Med. Univ., Taiwan)
Gary Williamson (Univ. Leeds, UK)
Chung S. Yang (Rutgers Univ., USA)
Suk Hoo Yoon (Woosuk Univ., Korea)
Domestic Advisory Board Members
Keiko Abe (Univ. Tokyo, Japan)
Soichi Arai (Univ. Tokyo, Tokyo Univ. Agric., Japan)
Toyohiko Ariga (Nihon Univ., Japan)
Hiroshi Hara (Hokkaido Univ., Japan)
Hiroshige Itakura (Ibaraki Christian Univ., Japan)
Takahiro Inakuma (Tezukayama Univ., Japan)
Shuichi Kaminogawa (Univ. Tokyo, Japan)
Kazuki Kanazawa (Kibi Int. Univ., Japan)
Kazuo Kondo (Toyo Univ., Japan)
Kikue Kubota (Ochanomizu Univ., Japan)
Misao Miwa (Univ. Human Arts Sci., Japan)
Kazuo Miyashita (Hokkaido Univ., Japan)
Teruo Miyazawa (Tohoku Univ., Japan)
Nobuji Nakatani (Osaka City Univ., Japan)
Tsutomu Nakayama (Tokyo Univ. Agric., Japan)
Hajime Ohigashi (Kyoto Univ., Fukui Pref. Univ., Japan)
Toshihiko Osawa (Aichi Gakuin Univ., Japan)
Toshiyuki Sakai (Kyoto Pref. Univ. Med., Japan)
Ryuichiro Sato (Univ. Tokyo, Japan)
Shigeru Shigeoka (Kindai Univ., Japan)
Tadakatsu Shimamura (Showa Univ., Japan)
Makoto Shimizu (Tokyo Univ. Agric., Japan)
Yoshiharu Shimomura (Nagoya Univ., Japan)
Junji Terao (Konan Women's Univ., Japan)
TojiroTsushida (Miyagi Univ., Japan)
Kazunori Utsunomiya (Jikei Univ. Med., Japan)
Akimori Wada (Kobe Pharm. Univ., Japan)
Shaw Watanabe (Life Science Promoting Association, Japan)
Shizuo Yamada (Univ. Shizuoka, Japan)
KazunagaYazawa (Waseda Univ., Japan)
Toshikazu Yoshikawa (Louis Pasteur Center Med. Res., Japan)
Invited Speakers (Tentative)
Rotimi E. Aluko (Univ. Manitoba, Canada)
CesarettinAlasalvar (TÜBİTAK MAM, Turkey)
Yves Desjardins (Laval Univ., Canada)
Zigang Dong (Univ. Minnesota, USA)
Amin Bin Ismail (Univ. Putra Malaysia, Malaysia)
Bo Jiang (Jiangnan Univ., China)
Hisanori Kato (Univ. Tokyo, Japan)
Paul A. Kroon (Inst. Food Res., UK)
Joshua D. Lambert (Pennsylvania State Univ., USA)
Mari Maeda-Yamamoto (NARO, Japan)
Claudin Manach (INRA Clermont-Ferrand, France)
Yoshinori Mine (Univ. Guelph, Canada)
Alyson E. Mitchell (Univ. California Davis, USA)
Sayuri Miyamoto (Univ. São Paulo, Brazil)
Christine Morand (INRA-Clermont-Ferrand, France)
Yuji Naito (Kyoto Pref. Univ. Med., Japan)
Patricia Oteiza (Univ. California, USA)
Jung H.Y. Park (Hallym Univ., Korea)
Mariusz K. Piskula (Polish Acad. Sci., Poland)
Toshiyuki Sakaki (Toyama Pref. Univ., Japan)
Yoshiharu Shimomura (Nagoya Univ., Japan)
Jeremy Spencer (Univ. Reading, UK)
Shinya Toyokuni (Nagoya Univ., Japan)
Gow-Chin Yen (National Chung Hsing Univ., Taiwan)
Hiroshi Yoshida (Jikei Univ. Med., Japan)
Welcome to ICoFF2019/ISNFF2019
We are delighted to invite you to the 7th International Conference on Food Factors(ICoFF2019) and the 12th International Conference and Exhibition on Nutraceuticals and Functional Foods (ISNFF2019).
With the mission of promoting research into all aspects of basic and applied Food and Nutritional Science, ICoFF held its first conference in 1995 and has continued to hold every four years. ICoFFis one of the largest international conferences for researchers, scientists, professors and students in the field of food factors and their health-promoting effects. ISNFF, founded in 2007, has been focusing on the research and development on materials that can be used as functional foods.
For ICoFF2019/ISNFF2019, we have adopted the theme, "Food Factor Science from Molecular to Human Studies". The conferences will offer opportunities to exchange scientific ideas and create networks between people from academia, industry and regulatory authorities, as well as between young and established scientists and professionals.
The organizing committee, mainly comprising members of the Japanese Society for Food Factors (JSoFF), is putting its utmost efforts into preparing for the conferences, which will be held at the Kobe Convention Center and the nearby Kobe Portopia Hotel on Port Island, Kobe. Other academic societies such as Japanese Society of Polyphenols, the International Union of Food Science and Technology (IUFoST) Japan, and Japanese Society of Catechinology and sponsor companies will agree to cooperate on ICoFF2019/ISNFF2019.
We welcome your participation in ICoFF2019/ISNFF2019 and very much look forward to welcoming all of you to our wonderful city.
Local Conference President, ISNFF2019
Focusing Area
ICoFF2019/ISNFF2019
Food Factor Science from Molecular to Human Studies
・WASHOKU-Traditional Japanese Cuisine
・Fermented Foods and Beverages
・Fruits and Vegetables
・Herbs and Spices
・Marine Products
・Tea, Coffee and Cocoa
・Soy and Legumes
・Others
2) Food Factors
・Human Studies of Food Factors
・Bioactive Amino Acids and Peptides
・Functional Carbohydrates
・Functional Lipids
・Carotenoids and Xanthophylls
・Natural Pigments
・Polyphenols
・Sulfur Compounds
・Probiotics and Prebiotics
・Vitamins
・Minerals
・Others
3) Functions & Mechanisms
・Gastrointestinal Health and Diseases
・Anti-inflammation
・Allergy and Immune Modulation
・Metabolic Syndrome, Obesity and Diabetes
・Cardiovascular Health
・Bone Health
・Skin Health
・Brain Health
・Muscle Atrophy and Locomotive Syndrome
・Cancer Chemoprevention
・Nutritional Regulation of Epigenetics
・Antioxidant and Redox Regulation
・Molecular Targets of Food Factors
・Chronobiology and Nutrition/Food
・Exosome and MicroRNA
・Autophagy
・Hormesis
・Others
Others
・Analytical Methods and Omics Technologies
・Biomarkers
・Epidemiology
・Taste and Olfaction
・R&D of Functional Foods and Nutraceuticals
Important Dates
Registration/abstract submission opens: Mar. 1, 2019
Early-bird registration deadline: Aug. 1, 2019
Abstract submission deadline: Jun. 30, 2019
Regular registration deadline: Oct. 31, 2019

Conference Fees
ICoFF/ISNFF (Dec. 1 - Dec. 5)
Early-bird Regular 55,000 JPY
Regular 65,000 JPY
Early-bird Student 30,000 JPY
Student 35,000 JPY

ICPH/ICoFF/ISNFF (Nov. 28 -Dec. 5)
Early-bird Regular 80,000 JPY
Early-bird Student 40,000 JPY
*Early-bird: Before Aug. 1, 2019

Sponsorship Opportunities
We have several sponsorship opportunities for sponsors to promote their companies. Details of available packages/items can be found in "Sponsors Opportunities". If you would like to join us as a sponsor, please fill in the application form(s) and email them to Registration Secretariat.
ICoFF2019/ISNFF2019/ICPH2019 Registration Secretariat
c/o JTB Communication Design Inc., Meeting & Convention Business Unit
E-mail: icoff-icph2019@jtbcom.co.jp

About KOBE
Kobe is located in the mid-west of Japan, a region known as Kansai. The city offers easy access for overseas visitors, with Kansai International Airport being the closest international gateway to Kobe. Shinkansen trains, popularly known as 'Bullet' trains, are easily accessible from Shin-Kobe Station and the journey from Tokyo, for example, only takes three hours.
The population of Kobe is a little over 1.5M (as of December, 2015), which makes it the 6th- largest city in Japan. Over 44,500 foreigners and more than 1,800 students from 117 countries, including China, South Korea, the U.S.A., and Vietnam, live here. With such an international background, the city has flourished as a key trading port in Japan. The average annual temperature is 17.3℃, with a range of -0.9℃ to 36.0℃ reported in 2015, while the annual rainfall was 1,500 mm, which means that it is generally very comfortable with a mild winter and a relatively cool summer for Japan, where the four seasons are quite distinct.
Kobe is known as a city with its own unique flavor and an exotic atmosphere, which has been influenced by the various foreign cultures it has attracted. The city is blessed with natural beauty including Mt. Rokko and the Seto Inland Sea. It is well known for its gourmet delights, such as Kobe Beef and confectionary, as well as Japanese sake and wine. It is also known as the fashion center of Japan, which gives the city a very sophisticated image. As a result, Kobe is one of the most popular cities for sightseeing in Japan with its many wonderful places to visit, not the least of which is Arima, one of Japan's oldest and most famous hot springs located in the north of the city.